International Society of Marine Painters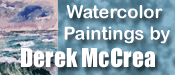 Ken BromleyArt Supplies
GLS Educational Supplies
Looking for art educational supplies? Whatever you need we have it!
Art Schools
Worldwide Art Schools and Colleges directory.
Sylvia Snowden Art
African American Female Artist Painter
Fine Art Auctions
Auctioneers in Barnard Castle, County Durham are specialists in Fine Art Auctions, Antiques Auctions & Jewellery Auctions in North East England, UK.
Fine art appraisal, art prices - Search free!
Free auction prices. Signatures and monograms.